Toyota Innova Production stops
The day has come when the much loved and acclaimed Toyota Innova is put on a stop The makers have decided to end the production of the most loved and popular MPV
The day has come, when the much loved and acclaimed Toyota Innova is put on a stop. The makers have decided to end the production of the most loved and popular MPV. This move is intended towards making space for the all new Crysta, which is the all-new version of the ageing Innova. Crysta was revealed to the public during the Auto Expo 2016. As it has been reported about the automotive industry, there are a couple of pictures being floated over the web, while there are the various units saying a good bye to this popular and amazing model of Innova.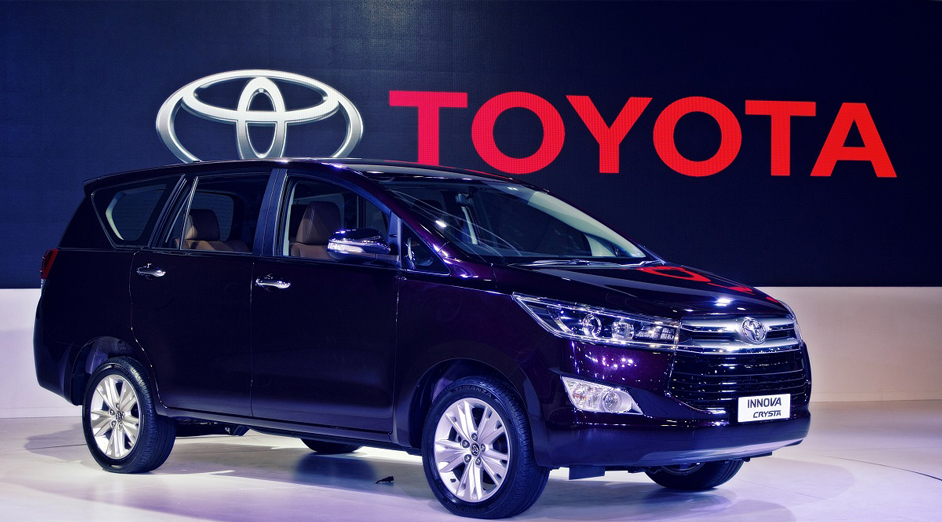 The gen-next Crysta, are basically different in terms of looks and performance, still they carry a certain similarity also. The all new and upcoming Crysta is lengthier, appears much better in terms of looks, carries a better style and look much more classy and polished. The car carries looks definitely enough to charm the buyers out in the market, for sure. The engine is bigger and a lot more premium, once you would get to step inside of it. However all this is estimated to replicate in the pricing of the MPV too. Whereas the present Innova carries a highest price around INR 17 lac mark, the Crysta is predictable to surpass the INR 20 lac bench mark.
But certainly, the brand has offered all that is worth each of the amount you'd pay for it.
Let us check out a few of the aspects related to the new car:
Engine:- Its engine is a 2.5-L mill, a 2.4-L 2GD FTV four-cylinder diesel unit as a regular and a 2.8-Lunitin the top-end model. The greater powerful Z model has been offered and it can be an exclusive option for the Indian market. Gearing options include the 5-speed manual as well as a 6-speed automatic offering.
Inside the cabin:- The all new Innova Crysta would arrive in a feature-packed combo of gadgetsalike leather interiors, , easy close boot gate, power-adaptable driver seat, a 7-inch touchscreen infotainment along with a navigation, , automatic climate control, ambient lighting along with a rear auto cooler as well as a smart entry with push button start toggle and much more.