The Spy Story of the Jeep Renegade
As we have already discussed the Jeep had brought in two versions of the 4 x 2 and 4 x 4 models of the Renegade in the domestic market of the country And following that the company declared its entrance in the country during the Auto Expo 2016
The Spy Story of the Jeep Renegade
As we have already discussed, the Jeep had brought in two versions of the 4 x2 and 4 x 4 models of the Renegade in the domestic market of the country. And following that the company declared its entrance in the country during the Auto Expo 2016. While both the models are being tested out in the country, we could lay our hands over the same.
Engine:- The Jeep Renegade would house an in-line four-cylinder 2.0-L Multijet2 mill that comes paired to two tunes being - 138bhp and 168bhp. Gearing responsibilities are take care by the 6-speed manual transmission along with a 9-speed automatic unit to choose from.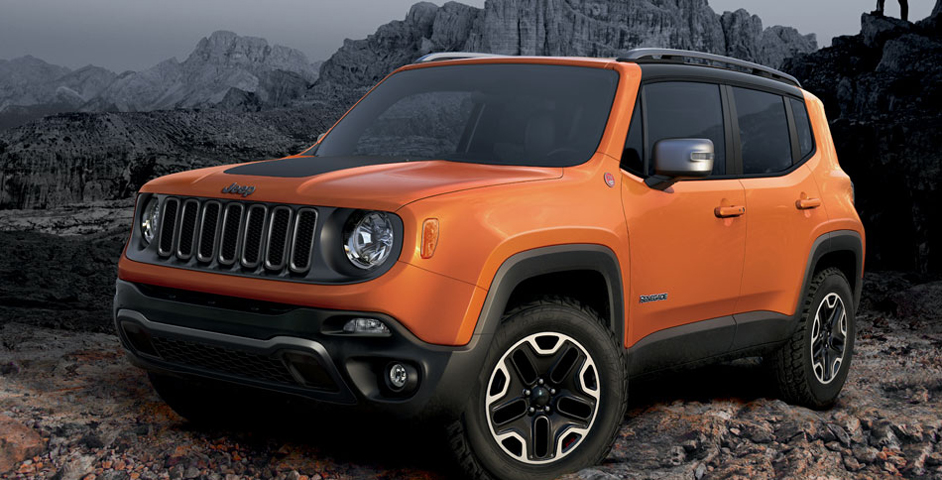 Exterior of the Jeep Renegade:- The jeep seems to be doing a great job in terms of offering a great sculpted look to the exterior frame. The head lights in circular shape, and the balance the model carries is indeed charming to look at. Grounded upon the 4 x4 platform, the test mule certainly looks great and thoughtfully made for the Indian terrains. This particular model of the Renegade is indeed a vital offering from the makers as it would certainly mark their niche in the domestic market that is highly competitive, evolving and expansive. This Jeep certainly would be a modest offering in the market, carrying a rational price tag of INR 20 lakh mark.
Inside the cabin:-Interiors of the jeep are again done with a thought to impress the Indian buyers, offering a touch of luxury with comfort. The upholstery in black leather highlighted with silver accents, and a climate control system, UConnect carrying a 5-inch screen, 3.5-inch TFT instrument panel, rear parking sensors along with a cruise control. It is still to be seen that when does Fiat Chrysler India plans to mark the launch in the country, while you guys stay tuned to autocarbazar for the latest updates on the same!