The all new Toyota InnovaCrysta coming up in the mid of the year 2016
This year would send new benchmarks for many offerings by the numerous brands around in order to adapt the latest technologies some of the most advanced technologies eminent features designs new look and much more
This year would send new benchmarks for many offerings by the numerous brands around in order to adapt the latest technologies, some of the most advanced technologies, eminent features, designs, new look and much more. Right after the Auto Expo 2016, makers all over the country would be engaged in catering to the volume these cars would be able to churn out during the event. Similarly, brand Toyota would be rolling out their InnovaCrysta that would be coming to the roads by the mid of the current year. The car is said to be produced at the TKM's Karnataka unit while carrying the largest ever localization levels.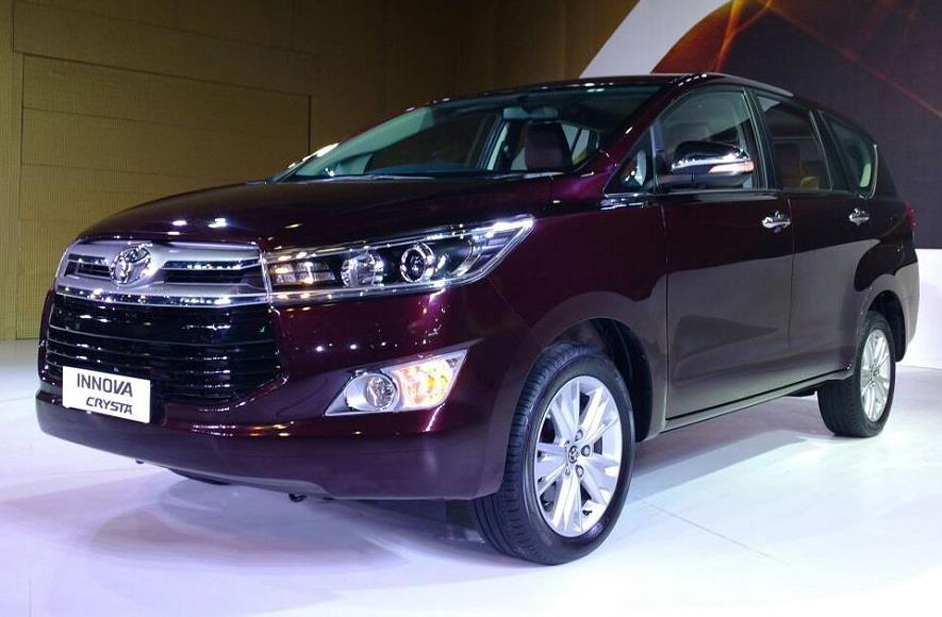 Going by the ban on the diesel cars until the 31st of March, 2016, the brand Toyota could be considering a petrol version of the car soon. The same would be carrying a 2.0-litre four-cylinder petrol .mill that would churn out a 139 PS along with a maximum torque of 183 Nm, while being mated to a 5-speed manual gearbox and an optional 6-speed automatic gearbox for the market of Indonesia. On the other hand there would be a 2.4-: GD diesel mill offering a 149 PS and 342 Nm of torque carrying a 5-speed manual gearbox along with a 360 Nm of torque offered with the 6-speed automatic transmission. Apart from this there is buzz about a 2.8-L GD diesel model offering a 177 PS that was being seen adorning the stands of the Auto Expo 2016.
Specifications
The car's size is nearly 4,735 mm lengthwise,its width is nearly 830 mm wide along with 1,795 mm being its height, while the car stands 2,750 mm at the base. If you compare the car with the current existing Innova, the car now its 150 mm lengthier, 70 mm mmwider and 35 mm by its height, however the wheelbase levels remain the same.