Finally the Maruti Vitara Brezza launches today
However the price of the all new car is still kept as a secret however this fact is making the market more anticipated and the people out there are looking forward to get the details out asap
However the price of the all new car is still kept as a secret, however this fact is making the market more anticipated and the people out there are looking forward to get the details out asap! The brand Maruti will launch the new Maruti Vitara Brezza in the evening today. The launch is organized in an event that would be organized in Mumbai. Right after the car was exhibited at the Auto Expo 2016, there was a lot of anticipation in the market, thecar indeed is capable of doing much in the market. Owing to the design language, the pricing and so much more, the car does offer so of the most stirred in offerings in the market that would certainly inspire many out there.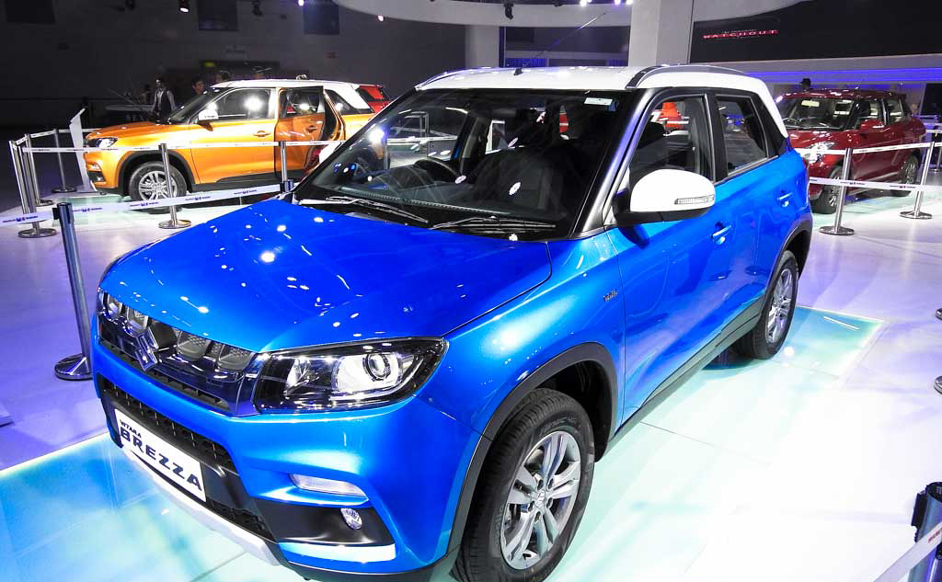 Now the only thing left out to be revealed is the pricing of the car. Once that comes put, it would be hassle free for the consumers to come forward to take home this brand new and revolutionary offering in the market. Following the launch today, the delivers for the Maruti Vitara Brezza would begin after the 21st of March 2016. However the booking for the car have already began, while the dealer have started to register the booking for INR 21000.
The Vitara Brezza would arrive in a great array of six of the variants:
Namely, the LDi, LDi (O), VDi, VDi (O), ZDi and ZDi+. A driver side airbag is regularoption in all the models of the car, while the passenger airbag equipped with ABS and EBD is voluntary on the (O) models and standard on the Z models. The Maruti Vitara Brezza would be fortified with an elective dual-tone exterior paint, Smart Play touchscreen entertainment along with a navigation system, reverse camera, cruise control, automatic head lampsas well as wipers on a frame of 16-inch alloy wheels on the top-end ZDi+ model.