A closer glance at the Ford Mustang India
We have been keeping our eyes glued over the eminent new offering by the team Ford. Its recent launch has offered an all new spark in the market owing to some of the most exceptional features and specifications
Summary: The launch of the all new Ford Mustang India, features, specs and much more!
We have been keeping our eyes glued over the eminent new offering by the team Ford. Its recent launch has offered an all new spark in the market, owing to some of the most exceptional features and specifications. The car has been an icon that has finally unleashed its presence in our native country. Overseas, the Ford Mustang has been offered in two distinct body types-namely the Fastback and Convertible. While India would be getting the Fastback body type to start with. It would be served as a beginning product for the company. The car would be open for the public at the upcoming grand event of the Delhi Auto Expo 2016. You can make the car all yours starting the second quarter of the current year.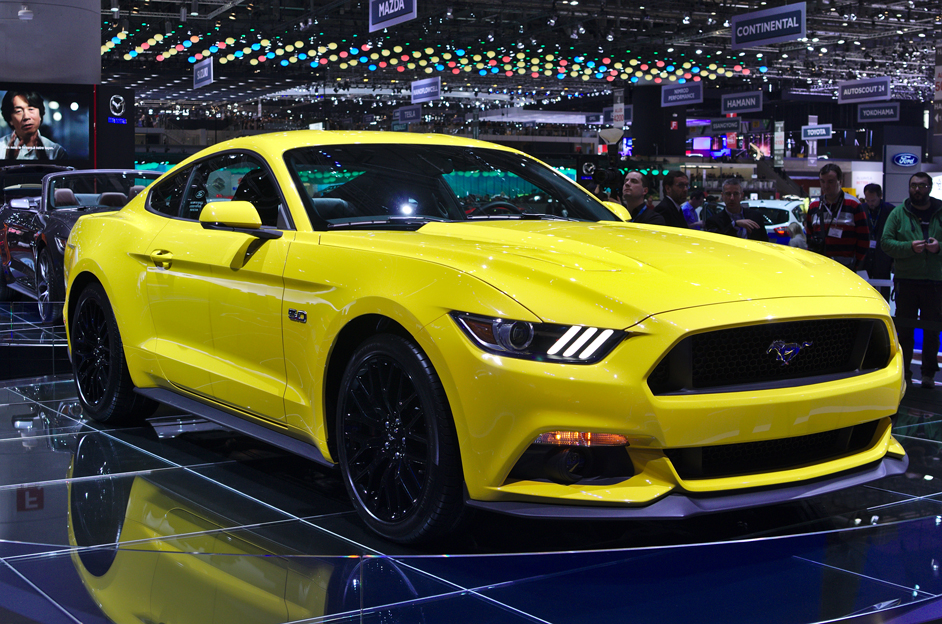 Here are a few spectacular features of the Ford Mustang. They are distinguished and just cannot be over looked!
The latest model would be acquiring its power over a 5.0-L V8 mill that carries a capacity of churning out a 435bhp of power pulling out a maximum torque of 524Nm. The Power would be directed to rear wheels over a six-speed SelectShift automatic transmission. It also acquires steering-mounted paddle shifters, while the brand claims to attain 0-100kmph in merely 4.5 seconds. The Mustang would offer multiple driving modes- starting with Normal, Sport, Wet or Track. It would also arrive carrying aspects like SYNC2 and MyKey Tech. The new Mustang sports Brembo brakes carrying 6-piston calipers at the fore, ESP, Electronic Line-Lock along with a free suspension setting at the back. This is an exclusive feature that has been introduced for the first time in the Ford Mustang. The Ford Mustang is a complete and luxurious power offering that is a combination of brand, style, power, comfort as well as luxury.