The First look of the Jaguar F-Pace
Alright yes all you car fanatics out there, we need to hold on to our breath now, since Jaguar has unveiled the complete look of the F-Pace, finally
Alright yes all you car fanatics out there, we need to hold on to our breath now, since Jaguar has unveiled the complete look of the F-Pace, finally. Although the car is supposed to debut at the Frankfurt Motor Show, scheduled ahead. The Jaguar F-Pace is being teased a couple of times earlier as well, giving a glance of the first ever crossover by the brand.
Good looks, Good looks and good looks!: One thing we know of and are pretty sure of the looks are going to be killer. Basically the car borrows the design and the outlay from its cousins and is quite similar to the C-C17 concept.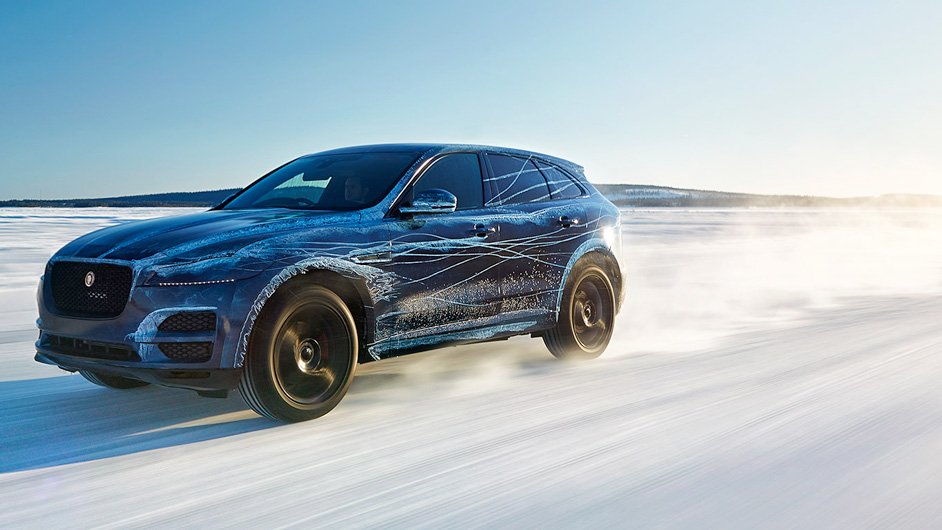 Construction of the car: The foundation of the Jaguar F-Pace is based on an aluminium rich frame that makes the car pretty light in weight, by making it strong at the same time. The car acquires double wishbone suspensions at the front along with an integral link at the back
Interior: Well, this is an early stage to comments on the amazing fixtures of the car, however, the insides looks quite ample, being broad and spacious at the same time, enabling the arrangement of seating 5 people comfortable, along with their luggage.
Power and Engine: The Jaguar F-Pace is expected to arrive bearing the Ingenium Motors that comprises efficacious four-cylinder gasoline and diesel units. Whereas its S trim would acquire its power from the 3.0 L supercharged V6 and a supercharged 5.0 L V8 that would be rolled out in a later phase.The most interesting part is that there is another possibility to introduce an electric drivetrain; however that is going to take time.The Solihull would start off the Jaguar F-Pace to be out on sale in the coming year along with an Indian launch around the same time as well.Once on the roads, the car would definitely give a threat to the current existing Audi Q5, BMW X3, Mercedes M-Class along with the latest offering Land Rover Discovery Sport Don?t forget to watch the video attached below!