MINI to feature at IAA Frankfurt Motor Show 2015
For all the potential buyers out there who are looking for something unique, the latest add on the band, is a latest offering on the MINI by the brand so premium by Britain
For all the potential buyers out there who are looking for something unique, the latest add on the band, is a latest offering on the MINI by the brand so premium by Britain. The all new MINI Clubman that is all dressed up to make its official debut at the International Motor Show 2015 in Frankfurt (IAA). The car is not stepping down in the premium compact car section in the global market, all thanks to its premium compact segment thanks to its enlarged interior space and adaptability supplemented with the driving experience. The MIN definitely talks about the latest technology clubbed up with gen-next features, at the same time being a classy and individualistic car that carries a number of equipment and features out now, for the first time ever! The MINI would definitely offer an exceptional driving pleasure, distinct and highly significant layout along with the several pioneering functionality that further highlight the style of the brand. This certainly makes the new MINI Clubman so instantaneously attractive and an outstanding trend in the market.
The new MINI Clubman talks about a conventional concept, exceptional qualities, supplementary engine range variety.
Exterior: The car carries four doors that split at the rear, along with 5 seats along with a hue, spacious and multipurpose interior. The all new car sports the classic concept of shooting brakes, but features ever aspect to be in the premium compact segment in the market, globally. The new MINI Clubman offers the maximum level of daily usage, long distance appropriateness, adaptability and ride ease, better than ever before. The all new MINI Clubman sports value added and supplemented features like a better drive, extreme comfort, ample safety and much more! Let us check upon the features of the car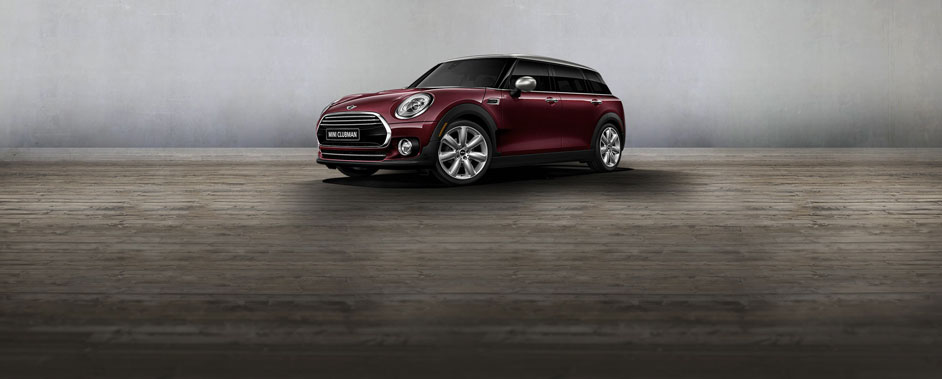 The MINI Clubman includes:
-An electric parking brake
-An 8-speed Steptronic transmission – optional
-Electrical seats
-MINI Yours Interior Styles carrying backlit door bezels-Optional
If you are one who wants to go for the MINI Excitement Package, here is what all you will get:
-LED interior and ambient lighting
-MINI on the ground from the exterior mirror that would fall on the captain's seat as and when the car would be opened and closed.
-Non-contact opening of the split doors at the back.
Launch of the MINI: The all new MINI Clubman is all dressed up adorning the green room, while the launch is on the 31st of October'2015.
Engine: The car would arrive in the global markets carrying three engine versions, all being the latest generation of motors sporting the latest MINI TwinPower Turbo Technology for sports-style character and exceptional competence. The 4-cylinder petrol unit of the MINI Cooper S Clubman move 141 kW/192 hp 6.3 The MINI Cooper Clubman is powered by a 3-cylinder petrol engine with 100 kW/136 hp. The latest to join the engine range is the 100 kW/150 hp 4-cylinder diesel unit in the MINI Cooper D Clubman