A preview of the Frankfurt Motor Show 2015
We welcome you to take a look at the highlights of the upcoming Frankfurt Motor Show 2015. We bring out all the details about the 66th IAA to be showcased in Frankfurt, here is an updated list of the upcoming cars to be unveiled at this grand event that is slotted to take place on the 15th of September 2015
We welcome you to take a look at the highlights of the upcoming Frankfurt Motor Show 2015.We bring out all the details about the 66th IAA to be showcased in Frankfurt, here is an updated list of the upcoming cars to be unveiled at this grand event that is slotted to take place on the 15th of September 2015. While the show would be based on the future of cars, emphasizing on the best of the mobility solutions. The show would host nearly 1103 exhibitors hurled up from 39 countries. The show definitely would be one of a kind, showcasing how moving around has changed and developed technically over the last 100 years.Now, equip yourself with the most updated information, about this upcoming grand event, about its layout, participants and much more! So let us know, which of the cars listed, fascinated you the most, while we would bring in the most interesting and exciting updated about the same, so stay tuned only on autocarbazar! Here is a list of all the cars who are all dressed up in the green room, ready to dazzle and spread its charm at the Frankfurt Motor Show 2015: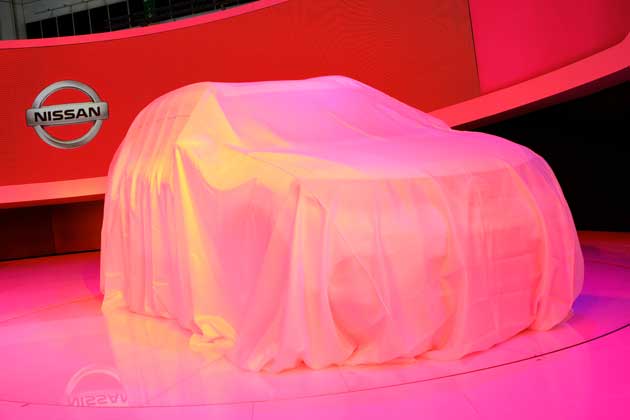 Alfa Romeo Giulia 2016
Audi-Including A4, Q6
BMW-3 series facelift, 7 Series, X1
Bugatti-Vision Grand Turismo
Citroen-Cactus M
Ferrari- 488 Spider
FIAT-500 facelift
Honda- concept for projects 2 & 4
Hyundai-i20 WRC rally model, N2025 Vision Gran Turismo
Infiniti- Q30
Jaguar- S-pace SUV
KIA- Sportage, Ceed facelift
Lamborghini- Aventador SV Roadster
Mazda- Koeru
Mercedes Benz- C class, C63 AMG, S-class convertible
Mini-Clubman estate
Nissan- NP300 Navara
Peugeot- Fractal concept
Porsche
Renault- Megane, Talisman
Seat-Ibiza Cupra facelift
Smart- Fortwo
Suzuki- Baleno
Toyota- Prius
Vauxhall- Astra
Stay tuned, while we bring the latest, most interesting and exciting new, exclusively right from the halls of the show, Frankfurt Motor Show 2015.