2014 Mazda6 has participated in Mascow International Salon. New 2014 Mazda is redesigned vehicle to fully incorporate with SKYACTIVE Technology; the company has focus on developing performance oriented, fuel efficient, lightweight, redesign engine transmission chassis and body structure.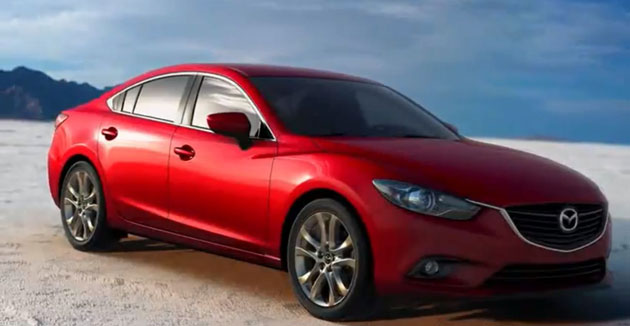 Mazda North American Operation has announced updated pricing of 2014 Mazda6 midsize sedan with updated feature of engine braking system (i-ELOOP) and SKYACTIVE Technology. Mazda6 has a best fuel economy vehicle with an EPA-rate 28 city/40 highway/32 combined mpg.
2014 Mazda6 starts at $20,990MSRP and is available in three trim levels –Touring, Sport and Grand Touring with SKYACTIVE-G 2.5 liter gasoline engine, and 185 lb-ft of torque at 3,250 rpm and 184 horsepower at 5,700. Touring ($23,645 MSRP) and Sport ($22,695 MSRP) models are available with either a SKYACTIV-Drive six-speed automatic or SKYACTIV-MT six-speed manual transmission.